We got a chance to catch up with the increasingly popular David Jones and got to ask him some questions! His Instagram profile is @mrdjtj97 and you can follow his Facebook fan page here!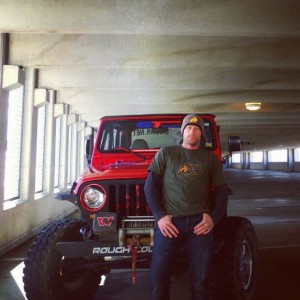 FWP: We've been posting several of your pics on our page but most of us can't see past the Jeep. Can you tell us just a little about yourself?
David: David Jones, married with 2 girls and a dog! I'm a co-owner of a tile company. If I'm not behind the wheel of my jeep I'm behind a camera…my 2nd passion!  Should I tell you a little about my start into offroading?
FWP: Yeah, how did you get started?
David: My passion for offroading started as a teenager, becoming introduced to dune buggies (sandrails)…instantly addicted! I also was part of a mud racing team, 200ft of mud in 4secs, involved in all aspects, custom fabrication, pit crew, and as the announcer at the events. Since then, I have moved to the much slower paced world of offroading, rock crawling! Its a rush every single time, the most fun you can have at 5mph!
After getting my name out there, I was able to pick up a tire sponsor from GT Radial USA, which has lead me a touch closer to the spotlight, I write blogs for them, I have a Youtube channel, and now a facebook fan page, this has all happened within the last year!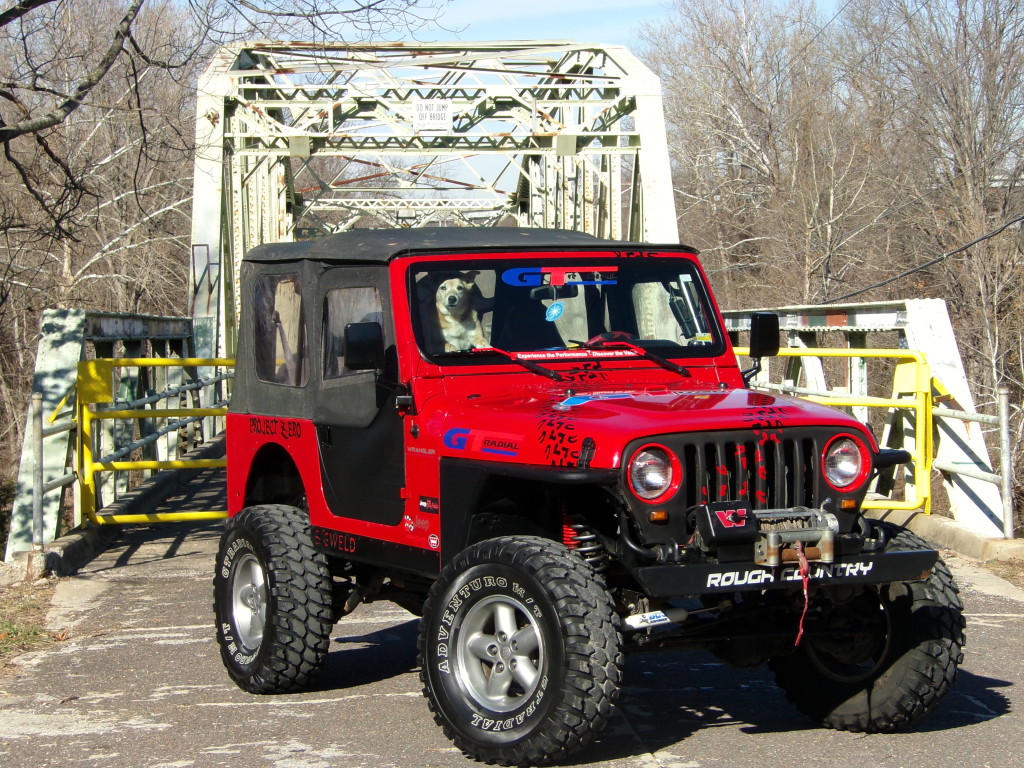 FWP: I know exactly what you mean about that rush with crawling! Can you tell us a little about your current Jeep?
David: My current jeep is a 97 Wrangler TJ. When I bought it, it had a small budget boost and 31′s. Since then I've upgraded the fenders, OrFab sport cage, Bestop top and plastic doors, Warn winch, custom bumpers..sliders..and gas tank skid, K&N cold air, Rusty's TBS, 4inch Rough Country lift, 33×12.5 M/T's,and several more personal touch's.
There's something about offroading, pulling up to a trail that you've never encountered, heart pounding, smiling from ear to ear, focused on the task at hand…that fills you with a rush. I never thought I would get into this sport, with that being said, I couldn't imagine life without it now!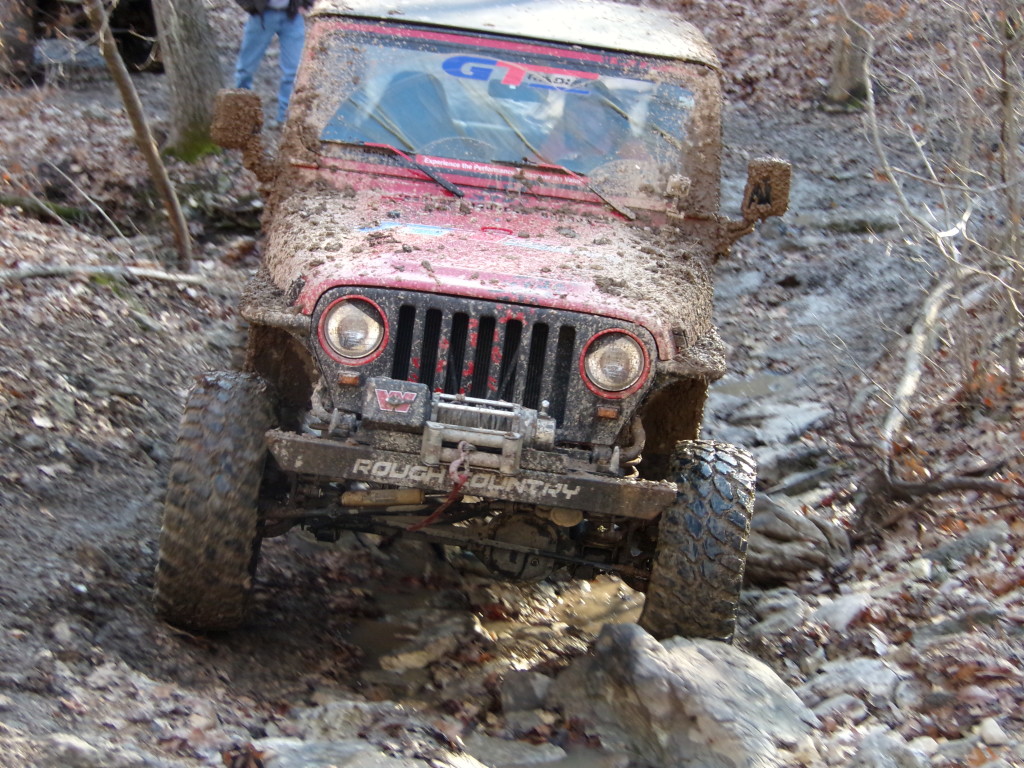 FWP: So is your TJ your daily driver?
David: My jeep has just recently becoming my daily driver…I killed my truck…insert sadface…lol
FWP: That sucks! What kind of truck was it?
David: Just an S10…nothing too special. I got my money's worth out of it!
FWP: Haha alright. Your regular followers already know you nicknamed your Jeep "Dexter". How did that name come about?
David: I started naming him Dexter because he's kinda blood red, and we are out there killing it on the trails!
FWP: Haha that's a good one! Where do you like to wheel? I'm sure you have some favorite trails.
David: I am lucky enough to have the biggest offroad ranch in Missouri a mere 30 mintues from my house, SMORR! There are so many great trails its hard to choose a favorite! But, I also have plans on visiting Superlift ORP and Disney in Oklahoma, hopefully this summer.
FWP: That's awesome to have something so close! I'm sure you spend a lot of time there.
David: Yeah…I'm friends with the owner and all that jazz!!!
FWP: I've seen a lot of people asking how you got your sponsorship through GT Radial. Can you explain how that all worked out?
David: Ok. When I first got my jeep it had a set of 31×10.5′s, GT Radial Adventuro A/T's. I was actually amazed the range of traction, from loose rock, large shelf rock to mud! So I decided to directly contact the company to tell them how happy I was with the brand. After a few times of me sending pictures of their tires in action, I finally got to the sales and marketing dept, I spoke with him several times not exspecting that he had taken these pics and info from me, and sent it further up the chain. About a week later I received a call from the CEO…telling me that they would like to make me a Brand Ambassador for their offroad side of the tire brand. Free tires when ever I need them, swag to give/donate for raffle events! I am very lucky that I was picked, or it was because I was persistant and determined. So now I've been featured in their dealer packets, GT Radial USA FB page, their blog page "Talkin Tires", soon a tire magazine, and I'm not stopping there!!!
FWP: That's awesome! Just shows how persistence pays off! Can you give us any idea as to what you're planning on next?
David: Future mods are going to be somewhat regular…some hd steering componets, maybe a cat back system, and a few visual mods. But in a few months I will be testing a few tires that haven't hit the US market yet…very excited about that! Not trying to make it strictly offroad, but its slowly getting that way…haha.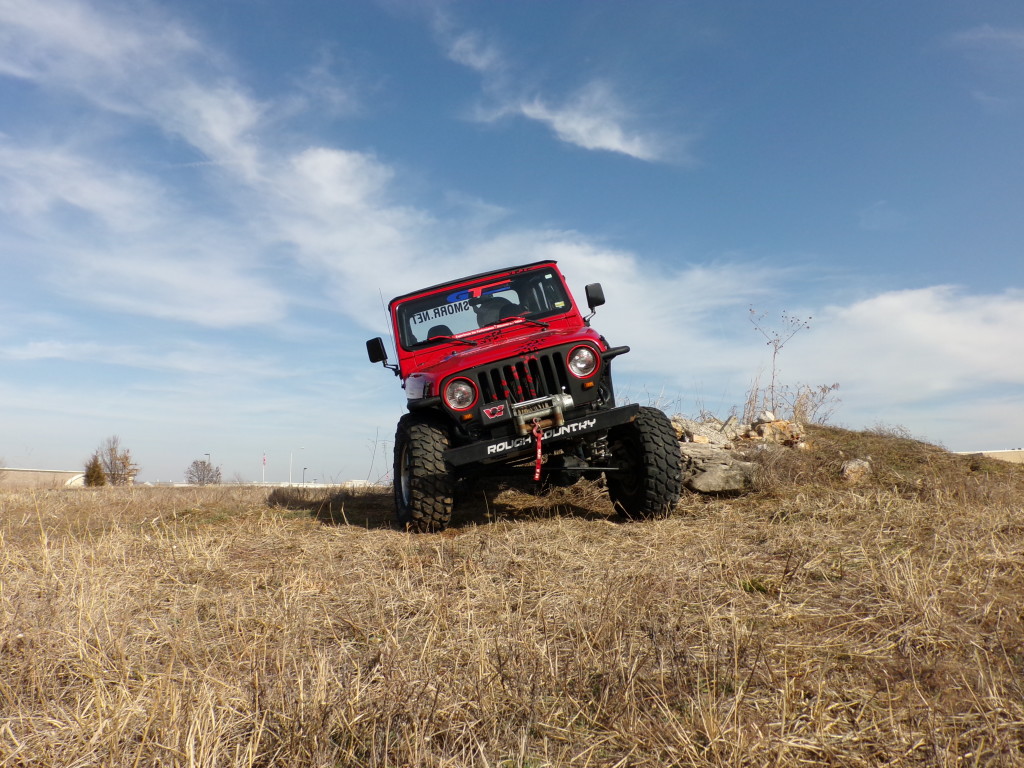 FWP: Very cool! Is there anything you'd like to add that we haven't talked about or any suggestions for FWP?
David: Suggestions…don't forget to post a few more bikini babes…lol.
FWP: Well thanks so much for your time! It's great to get to know just a little more about one of our followers and a familar face on our page.
We plan on continuing with more interviews of some of our regular featured followers, so if you would like to be interviewed or you have a request for someone you want to know more about. Let us know! You can always contact us at fourwheelporn@gmail.com